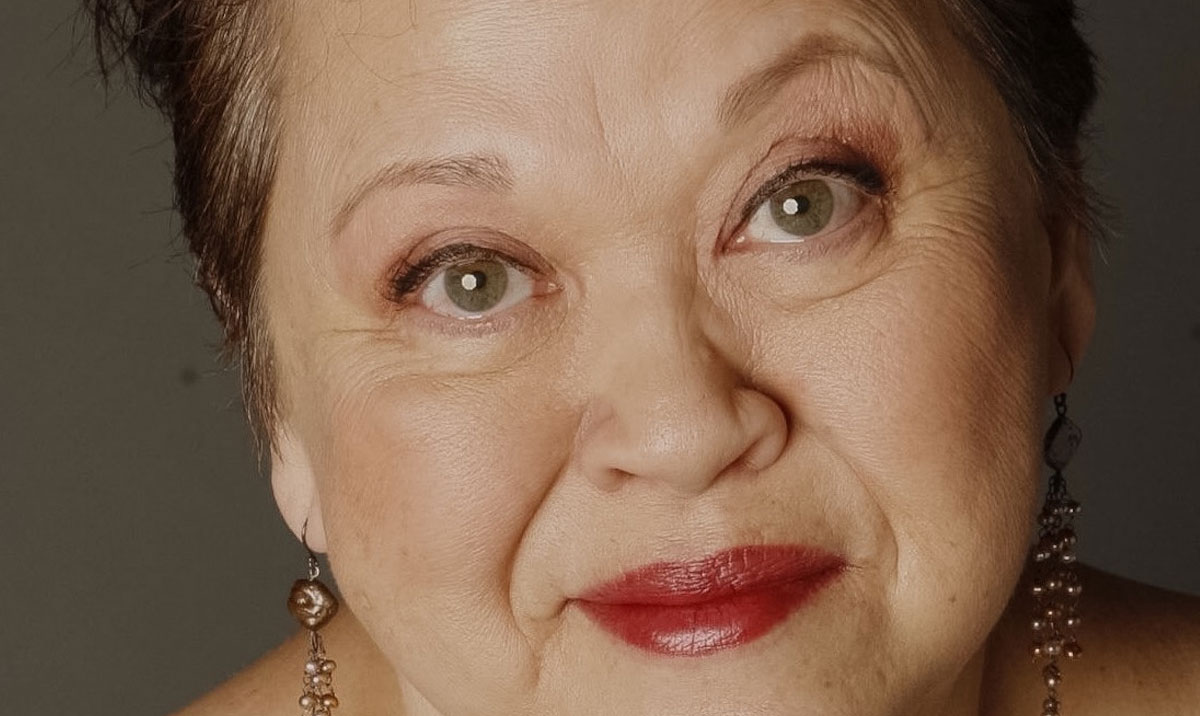 You may have seen Amy Hill in her latest TV show Magnum P.I. or 50 First Dates. A veteran actress and comedian, Amy Hill has over 180 film and TV credits on IMDB (Internet Movie Data Base). A pioneering HAPA actress with Japanese American heritage, Amy Hill has collaborated with Director Quentin Lee on three feature projects. She played a therapist to Booboo Stewart in White Frog. Then she starred as herself in her own comedy special "Shades" as part of the first Asian American stand up comedy TV series titled Comedy InvAsian. Most currently, she played Mary Suzuki Miller, a therapist who gets infected with an alien virus in the feature Comisery that Quentin Lee and Adi Tantimedh co-directed during the 2020 pandemic lock down. I have been a fan of Amy and took the opportunity to interview her for CHOPSO.
How did you get into comedy in the beginning of your career?
AH: I was studying at American Conservatory Theater in SF in the late 70's and working at Asian American Theater Workshop, when I discovered improv. It was a big thing in the late 70's and 80's. I had a great teacher and found it mind blowing.
People say comedic timing is very important. To a veteran comedian like you, what is comedic timing? Is it important for you?
AH: Comedic timing is really just being in the moment and authentic. Sounds weird but the more you think about it, the less funny you're going to be. You have to trust the space between the lines. That energy builds and is released in laughter.
How is acting in comedy different from dramatic acting? Do you think comedy acting is specific and not for every actor as I've heard some dramatic actors don't do comedy as much?
AH: Sometimes dramatic actors try too hard. Being funny is hard because it really is "less is more". Innately examining the essence of a character is what's funny. The character, the situation, the surprise reaction…
Can you tell us how you got involved with Comisery?
Quentin asked me. I always say yes to him. Unless I have a conflict. I enjoy working with him.
As Comisery is made during the pandemic on Zoom, how did you find the production experience?
AH: It was nice having a distraction. It was also a surprise to see where the story was going every week. I enjoyed watching it unfold.
As you also collaborated with Quentin on a comedy special titled Comedy InvAsian, can you talk about doing stand up comedy or storytelling?
I'm not a stand up. Quentin talked me into it!! He said "you're funny". So, I accepted the challenge. Terrifying! I have comic friends and I know how hard it is and know the struggle.
You are an actress and a single mother. How has being a single mom transformed you as an artist?
AH: Being a single mom made me more fearless. It also made me access my emotions more easily. Maybe because I'm so tired!!
What else can we see you in next?
I'm pretty much committed to Magnum PI. Hoping to do some theater or whatever Quentin comes up with next.