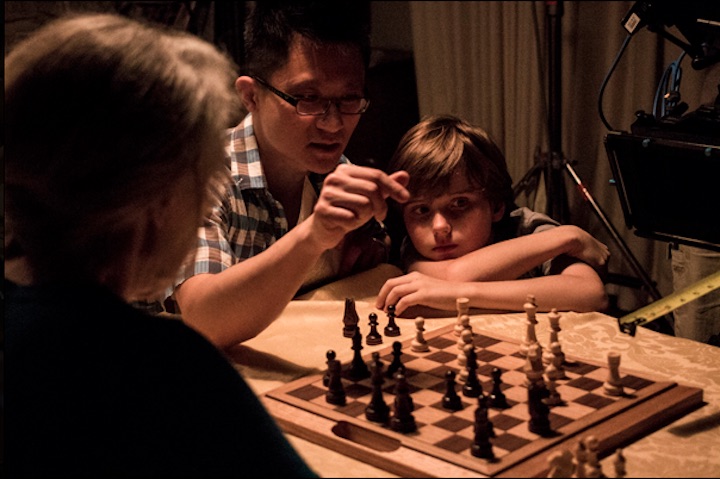 Apopolis just world premiered Alex Lin's short film "I'll Remember" yesterday. We talked more to Alex about the film…
A: Tell us about your background and how you came to make your first film…
The journey to my first film was a tortuous one, sometimes torturous as well.  I began medical school right out of college, and on the first day I got the hunch that medicine wasn't going to be my calling. I stuck with it all through medical school and residency for the simple fact that I didn't know what I truly wanted to do. So when I got my first job as a physician in the Bay Area, I enrolled in the local junior college and took all sorts of classes to find my passion. Many years later, I eventually quit medicine and devoted myself to the craft of screenwriting. I showed Quentin the script for "I'll Remember" just for some feedback, back he liked it enough to help me produce it.
A: What was the most difficult thing for you in making your first short film?
There were two aspects of this process that were difficult. The first was to take on the roles of writer, director, and co-producer at the same time. I know that most beginning filmmakers interested in becoming a writer-director do this, but for me it was difficult to keep a critical eye on the project when I was so involved with every part of it. I knew I had blind spots but couldn't get out of it at times to make it better.
The other difficult thing was being a co-producer. The grinding, practical tasks to make this film a reality was challenging, and certainly not as enjoyable as the creative aspect of filmmaking. I appreciated how much a teamwork process making a film really is, even a short film. I've become to admire the dedication and talent of everyone involved in this process.
A: What inspired you to write the story / script for "I'll Remember"?
The human memory fascinates me, in particular how we remember, what we choose to remember, and how we forget. My medical career definitely shaped this interest. For this film, I wanted to explore how our memories forge our bonds with those we love.
A: What was your favorite moment in making this film?
The most exciting part was working with the actors, discussing with them my vision for the story, for each character. There were so many moments when I wondered if all this was real, that characters I imagined were coming alive in front of me.
A: If you had to do it again. what would you have done differently as a director?
One of the most important things I learned through this process is that the skills of a writer are vastly different than those of a director. I suppose if I had gone to film school, this would have been a no-brainer. But I am glad to have learned so much by actually making a film. Prior to making this film, I spent a few years learning the craft of screenwriting, but directing was a new and different process. If I were to do it again, I would do everything differently – it would be a different film altogether.
A: Do you still plan to continue your path as a storyteller, be it a director or writer?
After making this film, I decided to focus on developing my skills as a writer for now. There is still so much more to learn in terms of telling a good story with just paper and ink. Eventually I will direct again because that desire won't ever disappear.
A: What are you working on now?
I am working on three feature scripts, alternating between them to improve them to the point where I feel they are ready for production. It's going to be a lifelong journey, but so much more enjoyable than being a physician.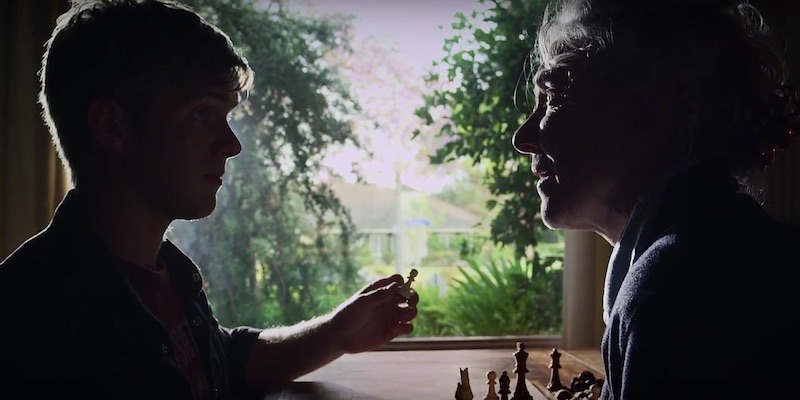 Watch the movie for free via Apopolis!