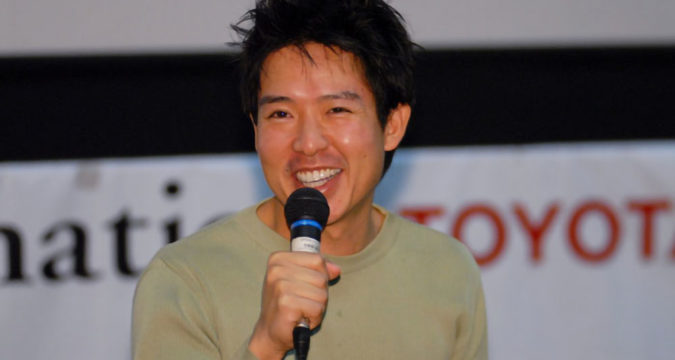 As an immigrant in America, I was writing this article a few months earlier and I stopped writing because I felt like crying over spilled milk. But in the wake of the recent post-COVID violence against Asians all over the world, I feel like writing it again… now.
In many ways, like Gayatri Spivak would refer to us, I'm a "Third World Elite." I came to Berkeley for college at 17, graduated Suma Cumlaude as an English major, went to Yale and graduated with an M.A. in English Language and Literature. We didn't even have grades at Yale; it was just "High Pass" and "Honors." After Yale, I came to Los Angeles to pursue my career as a filmmaker, graduating from UCLA School of Film and Television. I received my discretionary green card in 1999 as an Alien of Extraordinary Ability. In the first term of Obama, I decided to become a citizen so I could vote for Obama the second term, and I did.
Hopping from ivory tower to ivory tower, from Berkeley to Yale to UCLA, I would have thought nothing violent or explicitly racist or homophobic or sexually violent could happen to me.
During my sophomore year at Berkeley in 1990, I borrowed my landlord's VHS camcorder to shoot a documentary for a class on Telegraph Ave. As I was photographing pedestrians, the Red Ribbon Man, an African American street personality who sold red ribbons against racism whom I had seen every day since I came to Cal, suddenly pushed me and said, "Don't video me, you CHINK!" I was flabbergasted as I never thought such racist behavior could come out of an "activist" who claimed to be anti-racist. And I wasn't even aiming my camera at him.
The second incident happened when I was in visiting my ex-boyfriend's good friend, a Korean American girl, after I graduated from Yale in 1993. She was living in Lake Merritt area of Oakland and asked me to accompany her to get cigarettes while my ex-boyfriend wanted to hang out at her place. We walked to get cigarettes in late afternoon and when we walked back an African American teenager started yelling behind me, "What you looking at my mug for?" I turned and he sucker-punched me in the face. The blow sent me falling onto the ground and he started kicking me when I was down. My friend screamed and cried and the two culprits ran off. It was so random and unexpected that we never called the police.
My ex-boyfriend comforted me and we went back to his place later… and went to sleep and tried to forget about it. What I can never forget is this helpless feeling of being overcome by the violence of a punch that threw me onto the ground.
Then the next incident happened around 1996 when I was given inappropriate anal exams by Dr. Dennis Kelly during my graduate film school days at UCLA. You can read about that incident in my Buzzfeed News article. The incident is still currently being investigated and unresolved to this day, almost a quarter of a century later.
Lastly in 2013, I was gay bashed in the suburbs of Orange County coming out of a friend's party. You can read about the incident in my last article. The culprits were calling me and my friend "Faggots." Even though I reported the incident to the police, they would not bother to classify it as a "hate crime."
Now, suddenly eight people were shot in Atlanta and Asian hate crimes have finally come into focus. But of course, the suppression of and violence against Asians in American has been going on since the country's inception.
To respond to my friends who said, "You should be careful…" There is nothing to be careful about as violence happens so randomly and out of the blue, learning from my own experience. How could I have been more careful making a student film on the street of my own college, going to the store with my friend, going to see my school's doctor when I'm sick, or going to a friend's house party in a suburb? I could only come to the conclusion that America is a highly violent and confrontational country as none of this experience happened to me anywhere else in the world, not in Hong Kong or in Canada. I remember walking home alone from a club in Toronto downtown at 4 am; and I had never felt safer in my life. Maybe it's bad luck, but hate certainly doesn't discriminate. I don't think violence in America can be eliminated unless there is a systematic change. It's beyond any individual's effort to try to be "careful" to avoid violence and keep one's well being. The system must change. #metoo #stopasianhate #stopaapihate #timesup