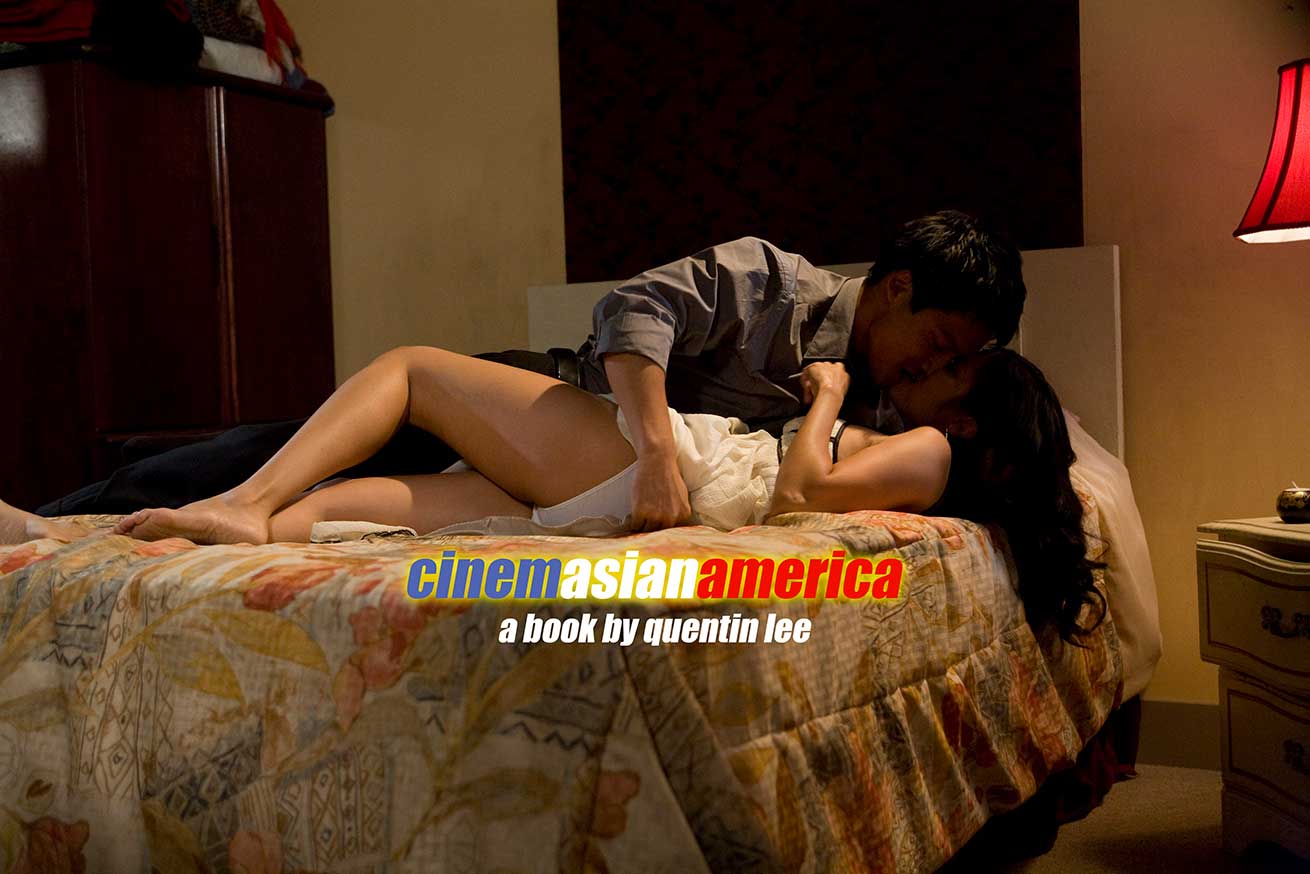 For a years, I've had the idea to publish a photo book with stills from my films. Finally, after making my 7th feature The Unbidden, I've decided to take the plunge. Because I wanted to have complete control of my publication and distribution, I decided to try to publish it on Blurb.
The majority of the creative work came in selecting the images and making them look good. I had a really fun and nostalgic time in digging out photos from my films with my first experimental feature Flow having made in 1995. The evolution of my feature films not only reminds me of my growth as a filmmaker but it reflects the technological evolution of filmmaking from analog to digital. I feel lucky to have gone through this 2-decade of artistic journey.
I'm grateful for my friends who gave me quotes on my book as I told them it was completely a grassroots and self-published project. Cinemasianamerica is currently available exclusively on Amazon.com.
Advance Praise on Cinemasianamerica:
"Gorgeous, subversive and powerful. These images by one of our most uncompromising independent filmmakers capture the range and complexity of Asian American life today. Sometimes gritty, sometimes romantic, often sexy, the cinema of Quentin Lee finds a deeper beauty in our stories and our faces."
David Henry Hwang
Tony-winning author of M. Butterfly
"Director Quentin Lee has created cutting-edge artistic works that have been before their time, and Cinemasianamerica is a testament of his vision over the years. These images hold up in 2019 and document the expressive power of some of best-loved actors and writers in the Asian Pacific American community."
Naomi Hirahara
Author of Edgar Award-winning Mas Arai mystery series
"They say a picture is worth a thousand words, and Quentin Lee's CinemasianAmerica speaks volumes. Each image provides viewers an opportunity to create their own narratives. Striking, often haunting, these photographic visions offer a starting point for a conversation about the art of cinema generally and contemporary Asian American and LGBTQ identity particularly. A must see!"
Lisa Odham Stokes
Author of City on Fire & A to Z of Hong Kong Cinema
"In this sublime photobook, film director Quentin Lee takes us through a sensuous 20-year history of Asian America as seen through shifting lenses of intense violence, tender eroticism, and lyrical longing captured in stills from his cinematic oeuvre. The stills capture the generational tension, gender trouble, sexual marginalization and familial dysfunction at the heart of Lee's films. With a keen eye for the expressive gesture, the intimate touch, and the mesmerizing close-up, Lee tells a story that goes beyond the individual narratives of the seven features from which these arresting images are culled. The photos eloquently voice Lee's aesthetic conversations with Hollywood melodramas, occult thrillers, monster movies, film noir, Hong Kong action, Wong Kar-wai arthouse classics, as well as Pop Art, camp, and New Queer Cinema. Several photographs reflect on the process of filmmaking by showing subjects with camera in hand, and this collection prompts viewers to contemplate what can be revealed and what inevitably remains concealed by any image. Cinemasiaamerica is essential to understanding the evolving visual culture of Asian America as well as the specific vision of a filmmaker who has shaped the way we see gender and sexuality on screen."
Gina Marchetti
University of Hong Kong
Author of Romance and the "Yellow Peril" & Citing China: Politics, Postmodernism and World Cinema
"For over two decades, Quentin Lee has been putting the Asian-American experience on screen. His photography collection Cinema Asian America is a welcome overview of a pioneering career that has ranged from the cheeky post-modernism of Shopping for Fangs to the raw emotion of Ethan Mao to the unreserved warmth of White Frog. These striking images of ethnicity, sexuality, and the family unit not only subvert cultural assumptions but also consider the Asian diaspora in a variety of revealing contexts. Furthermore, they provide a timely reminder of how Lee and his collaborators have examined Asian-American identity in a provocative yet sensitive manner, thereby playing a crucial role in bringing about the shift in screen representation that we are witnessing today."
John Berra
Screen Daily, VCinema