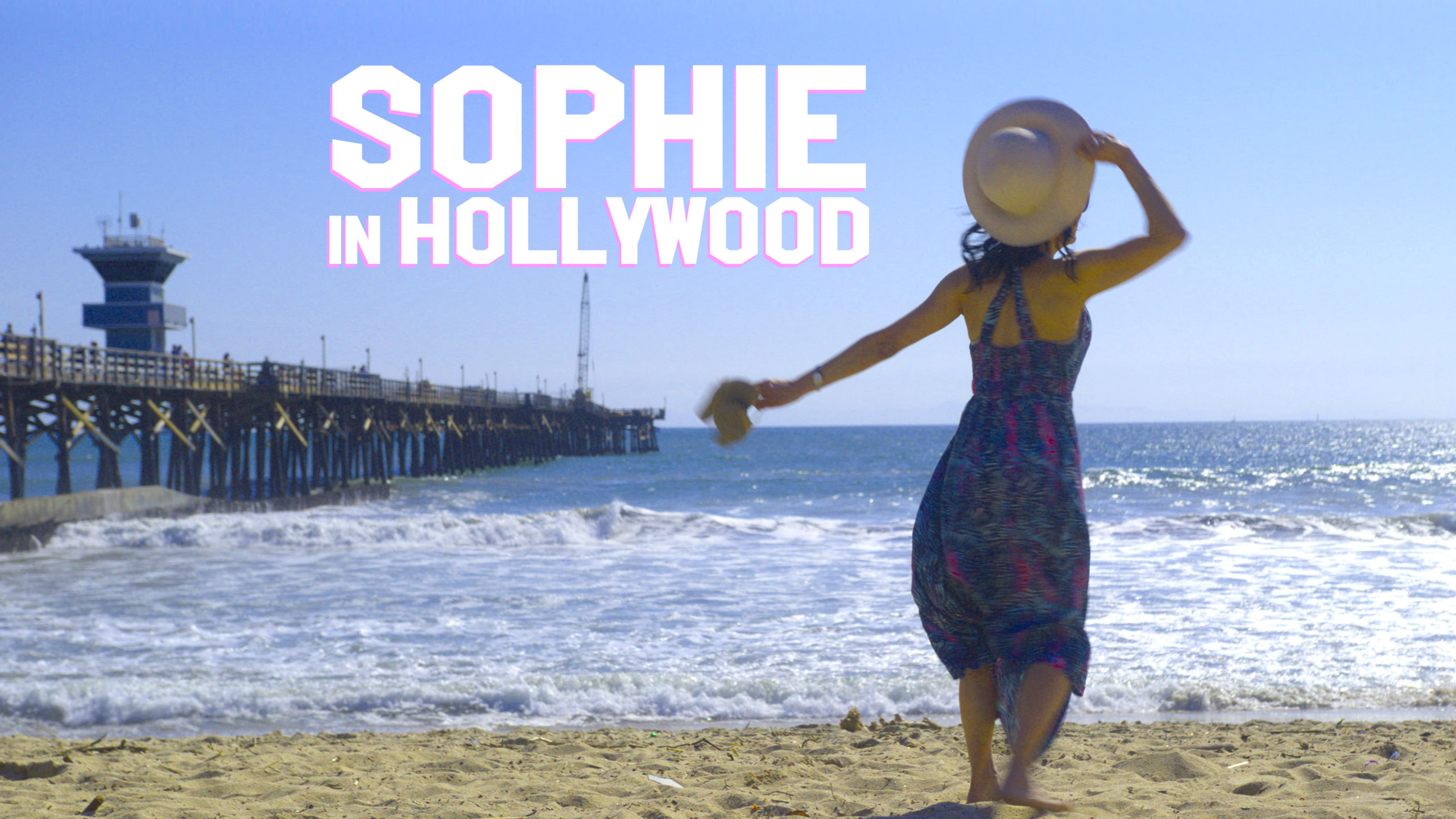 AAM.tv will world premiere Noreen Lee's "Sophie in Hollywood," streaming free to the world starting July 2, 2020, right in time for Independence Day Weekend. I took the opportunity to interview Noreen, the creator, actress and co-writer of the lighthearted romantic comedy web series "Sophie in Hollywood" that celebrates a 40+ Chinese American woman's restart in Los Angeles.
How did you get into acting and why did you decide to create the webseries "Sophie in Hollywood"?
NL (Noreen Lee): I started at an early age performing on stage with ballet, which lead to performing in school theater on Long Island.  Later on I performed in my mother's Chinese opera shows in NYC.  As with most Asian families, acting is not encouraged as a career so I chose Journalism Broadcasting as the best compromise.  It wasn't my passion but it did teach me how to speak in front of the camera. The unexpected death of my father in 2010 prompted me to pursue my childhood dream for acting.  After working in the industry for several years and being in a lot of film, I wanted to create my own stories that are real, authentic and relevant.  
I noticed there weren't enough stories about women aged 40+ especially with American born Chinese. I wanted to write a story showing an ABC (American Born Chinese) who who doesn't speak with an accent and deals with the universal themes in life.  I asked a friend, Kazumi Kusano, to co-write.  I felt that as a stand-up comedian she would add another style of humor.  Sophie in Hollywood shows how we reinvent ourselves through seasons of life. The key is listening to one's heart and being true to oneself. Whilst it has humor, it addresses real issues such as the struggle of tradition and expectations through the relationship between the mother and daughter.  It's a story of identity, propriety and empowerment.
How much of Sophie the character is autobiographical or is she a complete fictional invention?
NL: I would say a significant amount of Sophie in Hollywood is based on my experiences when I moved to LA over 4 years ago. I remember sharing some of my experiences with friends causing them to laugh and suggest I write about them because of how they reflect life in LA.  In many ways I'm like Sophie, having been brought up in a sheltered home with conservative views.  Also as a late bloomer my experiences are usually experienced by others much earlier in life.  My father was unpretentious and enjoyed the simple things. It was his sense of purity that I embraced in Sophie and her view of life and people.
What is your perspective as a 40+ AAPI actress? Do you feel there are enough opportunities in Hollywood for you?
NL: I feel there needs to be more varied roles for 40+ actresses, especially for Asian Americans. There are 61 million women in the US that are 40-65 years old.  That is nearly 20% of the US population.  We need more stories that speak to that demographic. They have stories rich with wisdom and perspective that can only be gleaned through time.
Can you talk about the production process of your first leading, writing and producing debut?
NL: Having a story that was different and had legs, it deserved to have a full production team to bring it to life.  I wanted to create a high quality project with a cinematic look. After selecting the director and then the DP, the crew followed.  We looked for people who were passionate about my story as well as their work. To add to the value and quality, I wanted to have several locations for filming.  We actually had to cut out a few to keep to the schedule. I then auditioned for the actors and LA has some of the best.  Because it was a low budget project, I had to have all 8 episodes shot in 5 days. Filmmakers said it couldn't be done, but my team did it. That's why I called them my Dream Team. We had a rigorous schedule due to the locations. And had 2 pick-up days later. The production team worked like a machine and the actors came ready.  Being the lead actress required me to be in every scene.  It was challenging because I was producing up to that point and didn't feel I had enough time to prepare.  However, writing the story for several months which was based on a lot of my experiences enabled me to quickly be in character.  And the professionalism of my team helped a lot.
Can you talk a little bit about the current climate of AAPI representation in Hollywood and how does "Sophie in Hollywood" fit into the discourse?
NL: Although we've come a long way as far as representation, we still have a ways to go. I want to see stories that don't feed the Asian stereotypes.  They create more of the separation – the idea of "we compared to them".  We don't all own laundries, nail salons and restaurants and speak with an accent. My sisters are in corporate finance and UX research and my father was an engineer and on the design team for the F-14 aircraft, and their accent is 100% New York.  Amazon Prime announced that their goal is to diversify 50% of their staff by 2024.  That may be a start for increased AAPI representation especially when the decision makers are of color as well.
What's the biggest challenge you face as an AAPI woman in Hollywood?
NL: Getting roles that fit who I am rather than what I am stereotyped as. I like procedural shows and there needs to be more roles for AAPI woman lawyers, agents, investigators and judges. Though I do have a soft spot for playing a crime boss.
What are you working on next as "Sophie in Hollywood" is such a favorable debut and a true testament to you as a female actress and creator?
NL: Currently I'm writing "The Gene Pool."  A situational comedy about scientists working in genetics.  Filled with quirky characters, action and drama. It's going to be really fun to produce it.
What's the one advice you'd give to someone like you or yourself when you started had you had all the experience and wisdom you have now?
NL: Passion, perseverance and purpose. Passion to get you started. Perseverance to remind yourself that it's for the long haul. Purpose will be reason for doing what you're doing.  You need to answer your why?