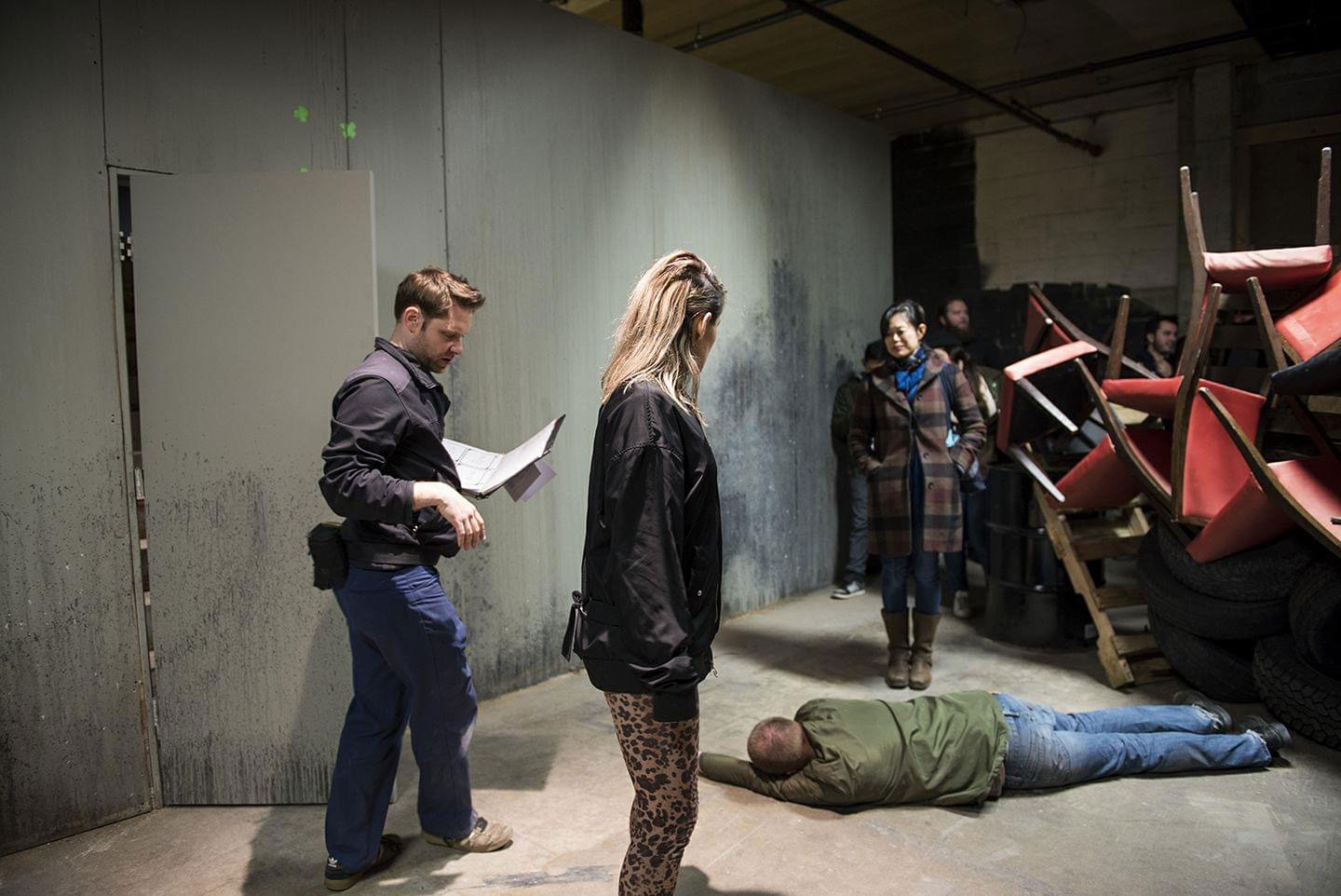 Karen Lam's third horror feature The Curse of Willow Song is getting some good buzz in Canada. This year, Song has been nominated for ten Leo Awards (the film industry awards in British Columbia, Canada) and will be distributed by genre label Uncork'd Entertainment worldwide. CHOPSO takes the opportunity to interview Karen Lam, a fellow horror lover that Quentin Lee met when they were part of the Bucheon International Fantastic Film Festival's It Market in South Korea several years ago.
How did The Curse of Willow Song came about and did you write the movie with an Asian Canadian female protagonist in mind?
KL: The script is actually adapted from a novella I wrote in the fall of 2017 for the National Novel Writing Month. I wrote the novella in a week and adapted the screenplay later that month so it was an incredibly quick process.
A few months earlier in August, I had had the privilege of spending a few days in Portland researching a documentary on a forest firefighting program that trains female inmates from the Coffee Creek Correctional Institute. I was incredibly moved by the stories I heard from the young women, particularly one woman who was about to be released on parole that month. I asked if she was excited and she said she was incredibly nervous: she was in prison because of her brother, who was a drug dealer and gang member, and she would have to survive on her own without her brother, who was her main support. I took the germ of that idea and wanted to apply it to the Vancouver situation, with the Asian gang activity and looking at the racism around the new wave of Mainland Chinese immigration and the real estate boom.
I had worked with my lead actress Valerie Tian for my web series Mythos, and really wanted to create a feature script that was centered around her. So all these elements converged into this feature film.
Is this your first feature with an Asian Canadian protagonist? How does her being Asian contribute to the storytelling?
KL: This is my first feature with an Asian protagonist, although I have written two short film scripts featuring Asian protagonists (but they haven't been produced yet). The character Willow Song was Chinese from the beginning of my conceiving the script, because the story was so specifically set in Vancouver with a Chinese gang element. I believe strongly in rooting the characters I write from the outset: I'm not able to write generic characters that get adapted for different ethnicities. To me, character starts at inception and I build from the core out.
What has it been like to be a double minority (being Asian and female) in the horror genre?
KL: This is my first feature with an almost all Asian cast, and it has a very specific POV about immigration and culture, so I'll be really curious to see how it is received. We are only just finished the film after two years, and a lot has changed in the world since production!
I believe this is your fourth feature as a director (correct me if I'm wrong), and how have you evolved artistically over your body of work?
This is actually my third feature film, the first being Stained and the second is Evangeline. I try never to do the same thing with my films, whether it's a short, a web series or a feature, so I hope that I'm always evolving and pushing my own comfort level. This film is the most dramatic of the three, and I think the evolution is about how I work with actors. When I started directing in 2007, working with performers was the most challenging: it was much easier to focus on the technical aspects of the look and feel of the film. But over time, and having made some great friendships in the acting community, working with the performers has become the best part of the job.
What do you like about the horror genre and why have you been making films in the genre?
I love that horror can be such an effective tool for allegory and that you can introduce so many ideas without being so obvious. What attracts me is that I love creating tension, I love the lurking fear of death, and I love the aesthetic of horror. It allows me to introduce experimental elements of filmmaking, in the way that straight drama doesn't. I can go into a weird dream sequence or a psychological trance state without feeling like I have to justify it. Horror audiences are willing to go along for that ride and I love the support I feel from the community, even with my most unconventional techniques.
What is one movie that you would like to model your career after?
If you had asked that question before 2020, I would easily have said A Clockwork Orange, but at this point in the world, I really don't have the same goal post. Everything feels like it has shifted and I'd like to forge my own creative path, whatever that is. And lord know, I have no idea what that will be.
What is it like to be working in the Canadian indie feature film scene? Do you get support from your peer directors?
I love working in Canada, particularly in Vancouver. We are essentially the back lot for American productions, but without the pressure of being the hub of Canadian production, which is how I see Toronto or Montreal. So we have access to the best talent, behind and in front of the screen, without the pressure of having to do anything distinctly Canadian, if that makes sense. I feel like there's a Wild West quality to Vancouver filmmaking — we can do what we want, experiment, with the best people in the business and we're under the radar. And Vancouver is home to some of the most talented female genre directors in the world: the Soska sisters, Gigi Saul Guerrero, the Spears sisters… I feel like I'm part of an incredibly supportive community that encourages us to be as daring and weird as we want to be.
What is the one advice now you would give yourself if you were starting from scratch as a filmmaker?
You're allowed to make mistakes; in fact, that's the only way you're going to get better. If you have an early success, you can feel locked into doing the same thing because it's so scary to fail, especially when there's so much money and resources at stake. But if you let fear dictate what you do, then you'll be failing anyway. Filmmaking is about taking chances and being willing to fall flat on your face. It's more important to learn how to dust yourself off and try again.