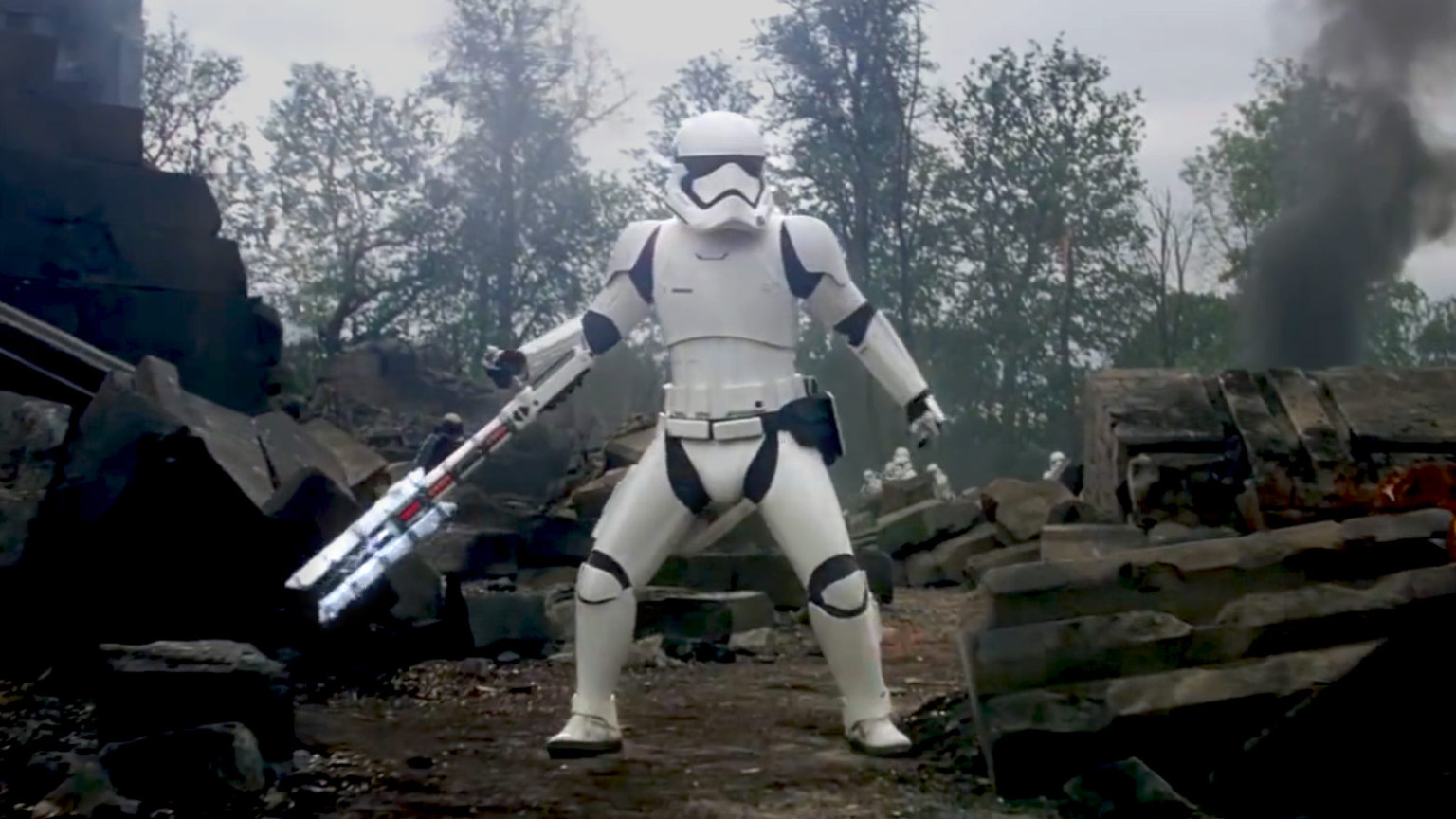 Hopefully, most of you have seen The Force Awakens by now, although this blog shouldn't spoil too much about the movie itself. We're going to focus on one particular scene involving this guy right here:
According to StarWars.com, his is known as FN-2199 ("but his friends called him 'Nines'") and served on the same squad as Finn. Which is probably the reason why he was so passionate during their confrontation in the movie.
The internet loves him but what's truly awesome about him is that he was played by veteran stunt man, Liang Yang.
An Asian Stormtrooper wielding that crazy looking electric baton? Yes, please! More of this! Less of everything else!