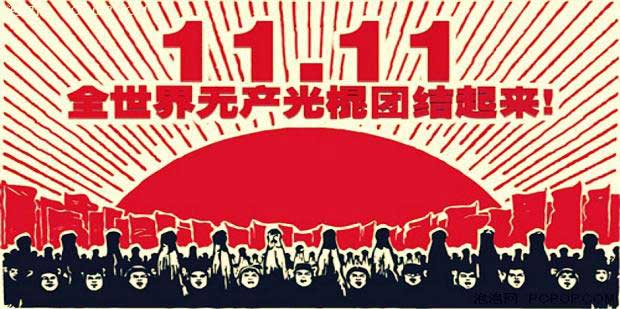 11/11/15 marks the Singles Day in China. Alibaba broke the Singles Day record with sales at whopping USD$14.3bn, a 53% increase from last year. Last year's Singles Day surpassed Black Friday to become the world's biggest selling day of the year.
A twist on Valentine's Day, Singles Day conceived as a joke in the 1990s among Chinese college students before the e-commerce giant Alibaba took a step further in 2009, making it the Chinese version of the US Black Friday.
Singles Day is celebrated every November 11. When written numerically as 1111, the digits look like sticks. The singularity of the digits came to be known as "bare sticks holiday" and is the sign of a time in China when the country's one-child policy has resulted in a male surplus of its youth population.
Just a few years after Alibaba saw the opportunity of using the Singles Day to boost its sales, it went on to eclipse the Black Friday sales in the US by 2013. That year, the total sales of the whole Black Friday weekend was quickly surpassed by Chinese Singles Day sales by noon.