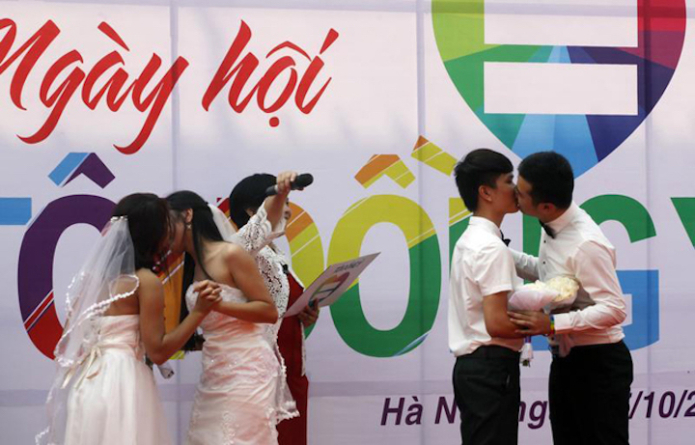 Vietnam Lifts Ban on LGBT Marriage
Some good news on a Sunday! Same-sex marriage is now legal in Vietnam under a revised law that became effective on New Year's Day, abolishing previous regulations that prohibit same-sex marriage. Even though same-sex marriages can now take place, the government still doesn't recognize it legally nor does it offer any legal protection.
This act of lifting the ban places Vietnam at the forefront of Asian countries becoming more accepting to gay people.