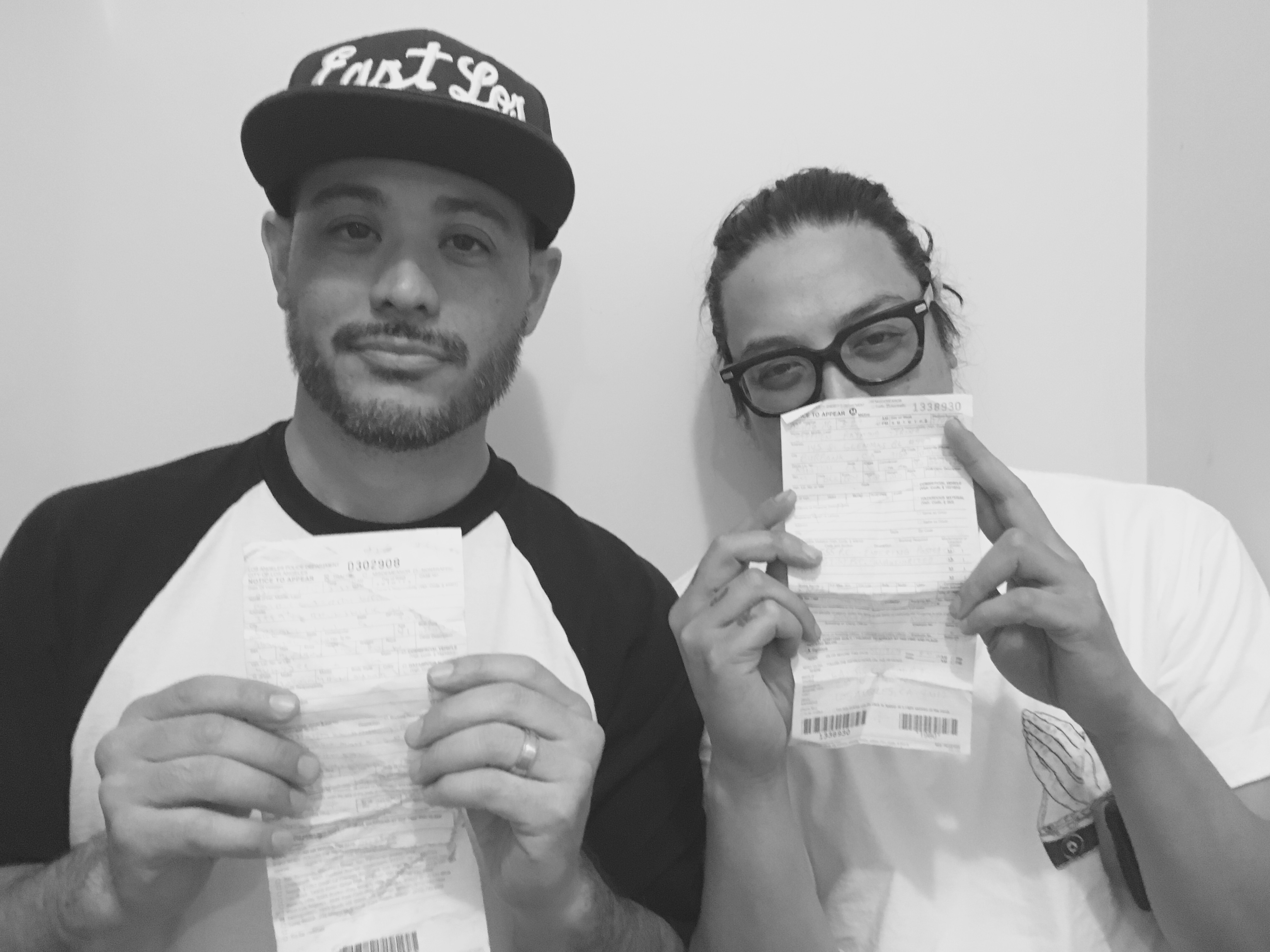 CHOPSO interviews Patrick Green, one of the filmmakers behind the new short film, Tag, which is currently streaming on CHOPSO.
C: What was the inspiration behind TAG?
Although Tag was inspired by our love for street art, video games, and Los Angeles, it began like all good stories do on Instagram. I came across a picture of a hapa girl tagging in a bad part of town. That image of a petite, pretty, young girl doing graffiti defied every "tagger" stereotype (guy, gang, etc.) that we're sold. I wondered what type of person would risk everything for the sole purpose of expressing themselves. I thought back to when I told my Vietnamese mom that I wanted to be a filmmaker, which in many ways was just as scary as being chased through the streets of LA by homies. 🙂

C: Tag is about an artist finding their voice. When did you find yours? 
I was lucky enough to find my voice early on — 2nd grade to be exact. I won a citywide writing contest for a self-illustrated comic book, entitled "Dog Wars" (think "Star Wars" with dogs, except Chewbacca was a dude!). "Dog Wars" was displayed at the county library for weeks, which turned into months due to popular demand. That was the first time I witnessed the power of storytelling and I was hooked. I was a shy kid who dreaded speaking in class, but I lit up like a seven year old Mark Twain when I did book readings in front of hundreds of students and teachers.
C: What's been the reaction at various film festivals?
Tag isn't the prettiest or most thought-provoking short film out there, but it is a different viewing experience. Tag is raw and gritty and the visceral storytelling is both jarring and kinetic with a subtle, yet universal message woven into it, which is why I think it's been selected to play at 25-plus film festivals across the world. A nice surprise has been TAG's acceptance by Asian American audiences as it premiered at the 35th Annual CAAMfest 2017 in San Francisco and went onto play at over a half-dozen AsAm festivals, which is both ironic and an honor because TAG was a product of my angst to be seen and heard as an Asian American (hapa) filmmaker
C: What's the advice you wish you got five years ago?
Shoot your shot or in this case short. I've been lucky enough to work with amazing directors, writers and producers as a writer, but it didn't get me where I wanted to be as an artist. I was tired of watching things that I wrote, but didn't recognize on-screen or waiting around for empty promises so I decided to make something. It was intimidating and scary, but the key was surrounding myself with a core of talented collaborators (co-director Steve Tirona, producer Vanessa Perez), "game" artists (Christina Masterson, Christopher Wiley McGrath, Akchtonin Ramos, Michael Davis), savvy technicians (editor Jeff Cummings, sound designer Peter Diaz), and loyal friends (executive producers Marco Valadez, Loni Koenig) who all bought into the vision. We were able to make a passion project with limited resources that we're proud of and people enjoy, which is all you can ask for.
C: What are you working on now and where can people follow you?
I am in post-production on a new short film ("Mommy's Little Monster") that we shot in Big Bear, CA. It's a personal story with a strong social message wrapped in an elevated genre movie. The goal is to make "Mommy's Little Monster" into a feature which I've already written the script for. I'm also making a mini-documentary on street artist Plastic Jesus' annual Academy Awards Oscars piece. You can follow me on my Twitter/Instagram/Facebook pages @ByPatrickGreen and catch up on all the latest Tag news on Facebook: Tag the Movie.