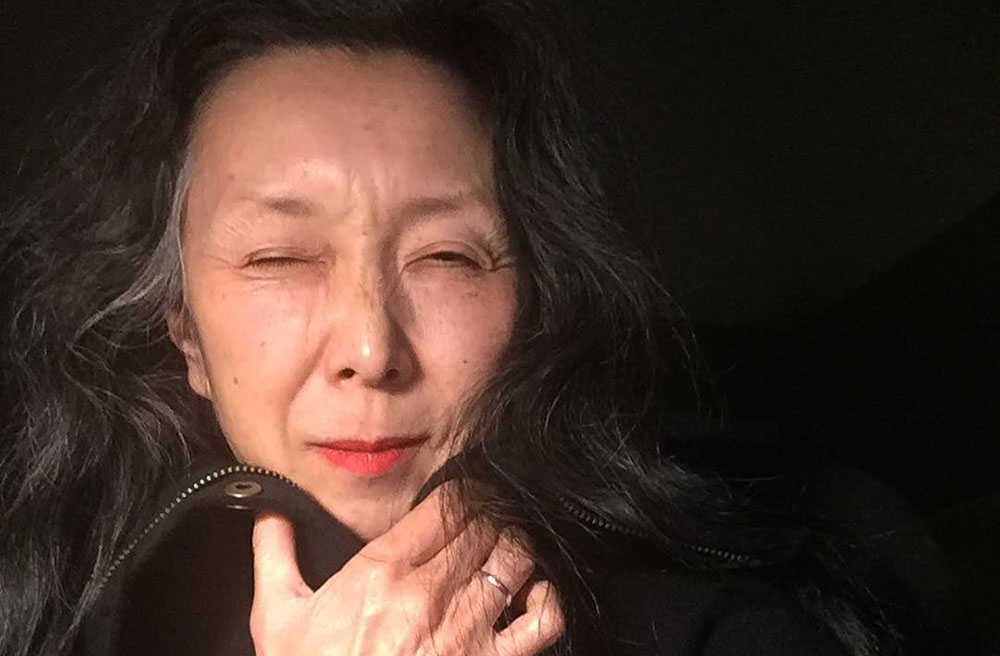 Rika Ohara's The Heart of No Place has just premiered on CHOPSO whose senior writer Quentin Lee has seized the opportunity to interview her about her experimental and enigmatic feature about the legendary Yoko Ono
You're truly a multi-faceted artist from pairing to manga to dance to filmmaking. What makes you feel passionate as an artist?
RO: It's a habit (lol). "Multi-faceted" is the way my work developed. I think it was Osamu Tezuka on TV and in print that made me want to be an artist. I was a manga artist in my teens, and following Tezuka's dictum, I exposed myself to everything from film to literature to music. In one year in high school – before home video – I watched more than 100 feature films. Tezuka himself saw my work and sent an editor of the magazine he was then spearheading (Lyrica) to work with. When this editor told me that my manga was too "artsy," I decided to study art instead, majoring in painting and photography. But the lure of the narrative was irresistible, so I began working in interdisciplinary theater – or, "performance art" – when I faced a subject matter that did not fit into the 2D space ( http://www.bluefat.com/ohara/NGNB-AW.html ); my MFA thesis was a dance-theater adaptation of Oscar Wilde's Salomé. 
Now, looking back, I realize that my favorite authors in childhood (Tove Jansson; Ernest T. Seton) were also artist-writers. My first photography teacher Vilem Kriz was a Czech-born Surrealist (with a capital S) who showed Surrealist films in his classes.
The Heart of No Place is your first feature film. How did it come about? What is it like wearing all the hats of being a producer, director, writer and cinematographer?
RO: My answer to your last question is longer so you can get an idea of how my work evolved. So, the film was an extension of my work as interdisciplinary theater that combined media (slides and video) and dance-theater. I have always produced and directed my evening-length and short pieces. Only new-ish thing for me was being a writer (I had been a book and film reviewer before): but still, I was working like Chaplin with his early work: the whole film was in a flow chart, with dialogue on index cards for the actors. 
I have to admit that The Heart of No Place feels experimental to me. What is the one thing you want the audience to take away from your film?
RO: That's two questions IMO. 😀  – Content and form! It's "experimental" because that's where my roots are – in "art" films of the 1960s to 1990s. If you talk to musicians who are a bit older than me they all say, yeah, the Beatles were great but it was the Velvet Underground that made me pick up a guitar. British art films of the 1980s and the 1990s did that to me. And they can "take" anything away from the experience of watching it. It's still my belief that once you start defining the audience experience for them, you might as well be making training videos and propaganda films. Did I manage to answer both? 
Will you always be an auteur filmmaker or are you willing to take a director-for-hire job?
RO: Seriously, I don't think anyone would hire me. Hollywood, or mainstream entertainment media entities, are full of people who are freaked out enough that I am a Japanese woman who is making work that's not about Japanese women, or look like a Japanese woman made it. The Heart of No Place HAPPENS to be about Yoko Ono, a Japanese artist – to whom every Asian artist has to be compared at least once in her life. So: they asked, I delivered. Thank you very much. Really, It did well in Europe and Asia, but forget America.
Yoko Ono has been a rather misunderstood and controversial artist. Why are you compelled to make a movie about her?
RO: I had cheated and glanced at this question before answering the above. :p and that's the reason I felt close enough to her work – in addition to other reasons and justifications I allowed myself, which I outlined in my EPK for the film. Yoko FREAKED people out because she was so outside of anyone's comfort zone. She was Japanese, she was female, and she asserted herself as a creative, political and sexual individual. Now you look at the women who are doing that – Angelinas and Madonnas – they seriously freak out all the little boys pretending to be men. Yoko did that. Not fitting into stereotype is an understatement. So, yes, I relate to her that way. My experiences are more "subtle" – only after 30 years I realized that I, a Japanese woman who are making 1) interdisciplinary theater that are 2) formally ambitious and 3) conceptually complex – three things associated with white male artists in the 20th century – I was kind of out of comfort zones for a lot of people.
Can you show us some manga drawing of yours?
RO: Hmm. If you are on Instagram, you can look up thegiaour_. I have my current film in the manga preview there. Without its sexiest scenes.
What are you working on next?
RO: It's a gay male romance based on Byron. It's neither Japanese nor female. But it's at least Orientalism.
Do you think there is a distinction between an artist and a commercial filmmaker? Is being an artist more important to you?
RO: Oh yes. I can't help it. There is no way I can cut my legs (art) off. I need them to carry me. Like I said above, you can't "sell out" if no one's buying.